"All that once was directly lived has become mere representation."
— Guy Debord

S.O.S. is an exhibition based on Guy Debord's book Society of the Spectacle, for which we had to design an event poster, installation and a database. The designs take a critical stance towards our contemporary consumer culture and confront the viewer with related issues such as mass media.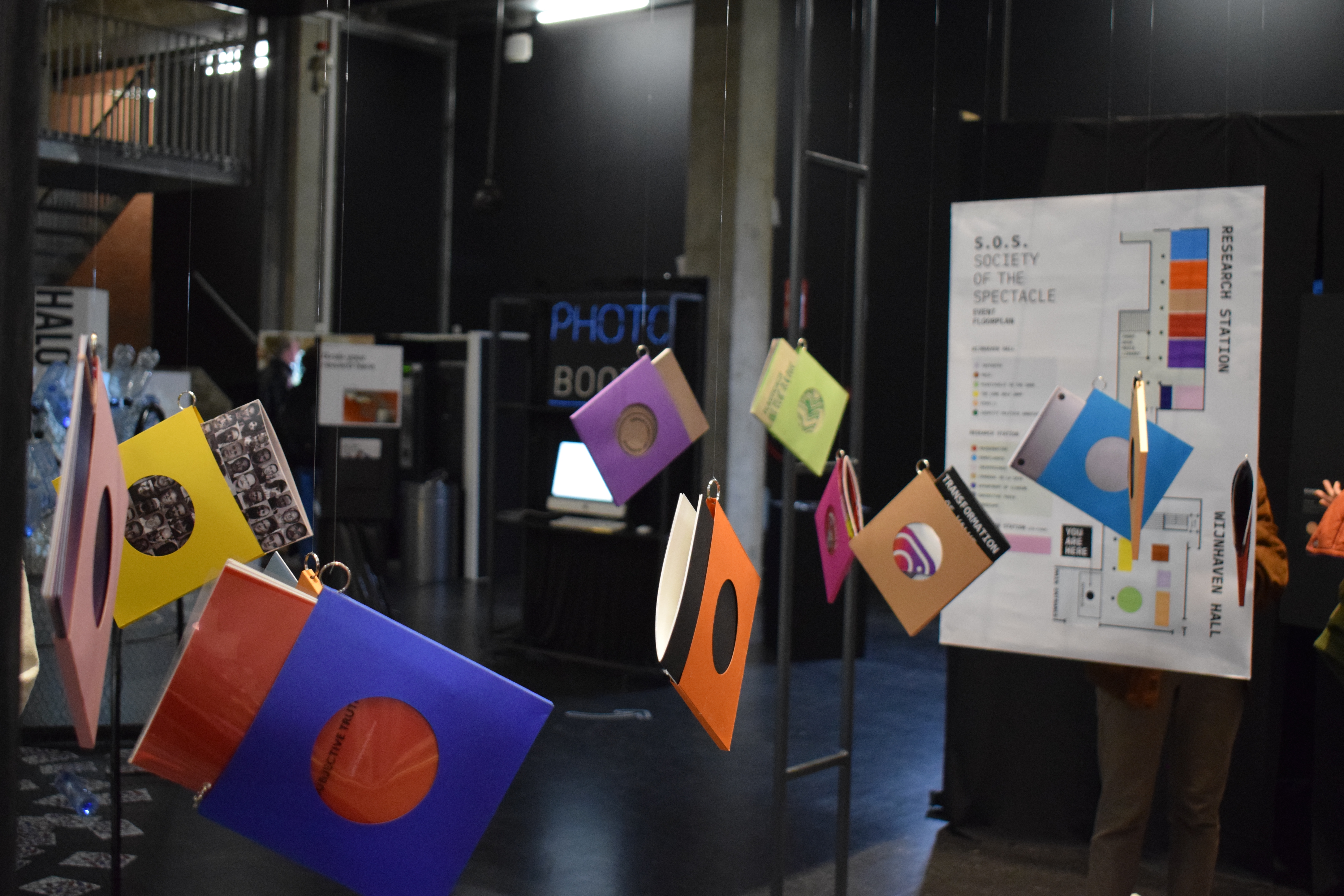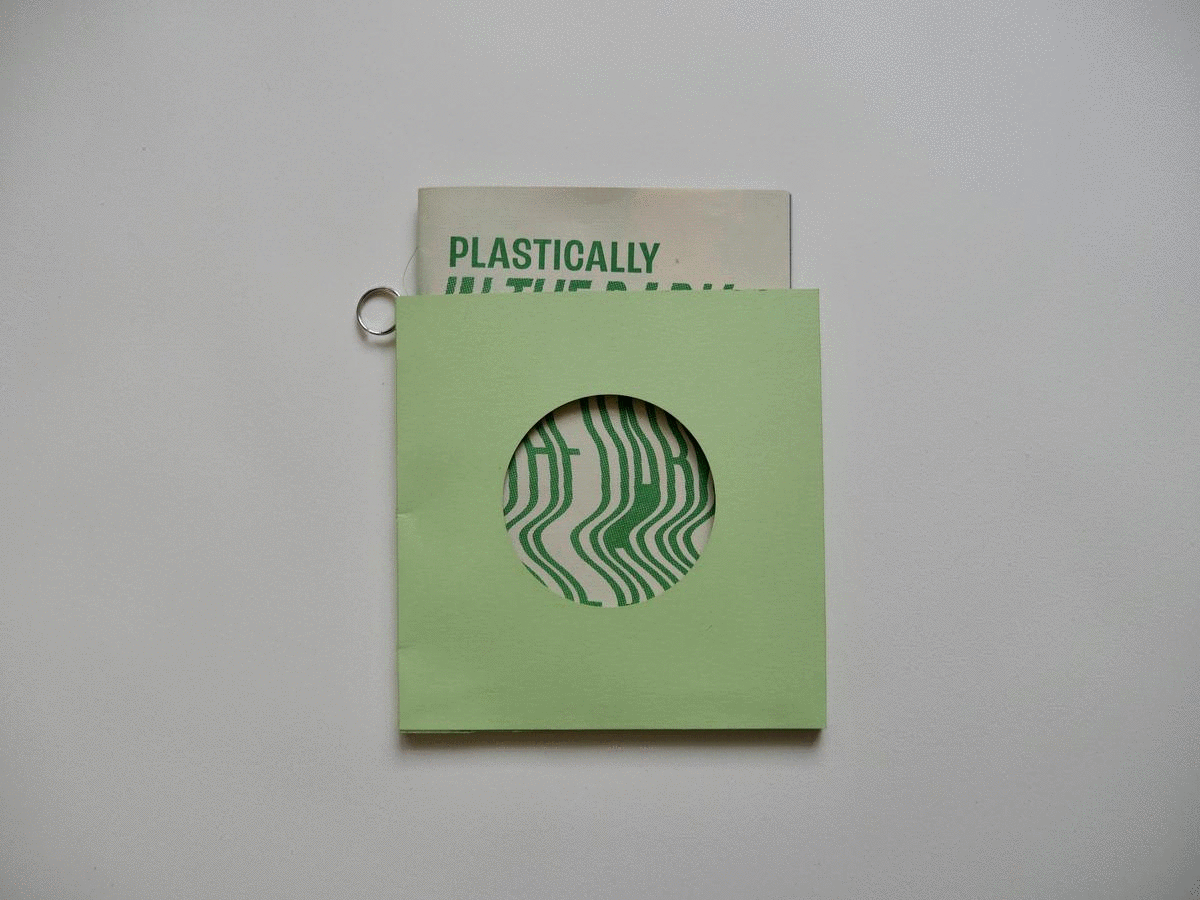 Our collaborative sculpture Plastically in the Dark invites the viewer to re-use plastic by attaching a plastic bottle to our art piece. Afterwards, they receive a flyer exposing that their act has not contributed to a greener environment in any way.

This type of manipulation is called greenwashing and is often applied by big brands, who make misleading claims in order to appear more environmentally friendly.